Lazy Hair Curler
ELEGANT BUN EFFORTLESSLY IN 5 SECS!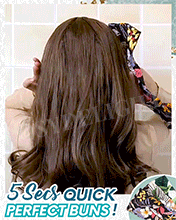 Lazy Hair Curler maker is a bendable hair tool that holds hair up stylishly all day long. Just clamp your hair with the bun maker, roll up and bend it into a perfect bun in seconds!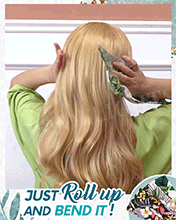 Flexible and Non-Slip, it can hold short/long, thin/thick hair securely without hair clips and pins! Whether you like sleek bun or casual half updo looks, the classy ribbon will add extra charm to your look for all occasions.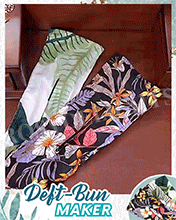 FEATURES
Easy, Fast Hair Styling
Just clamp, roll up and bend it to hold your hair firmly! Effortlessly create a sleek, elegant bun look in 5 seconds.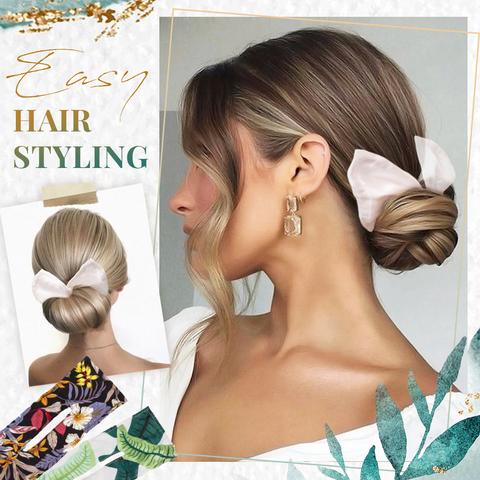 Non-Slip, Secure Hold
Durably made for a stronghold, it will keep your hairstyle in place even on windy days.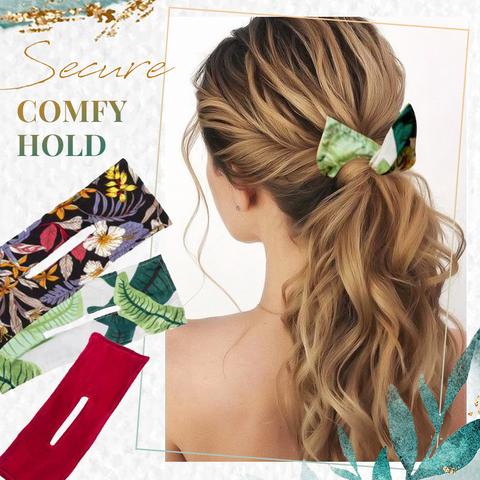 Comfy To Wear
Stop hurting your scalp and hair follicles - This bendable band will gather and hold your hair firmly against your head with no slipping.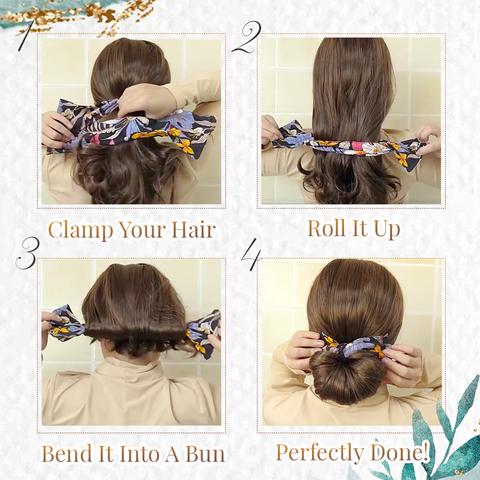 Versatile, Elegant Hair Style

 

Effortlessly hold and style your hair into a French low bun, sleek high bun, half updo, or ponytails in seconds!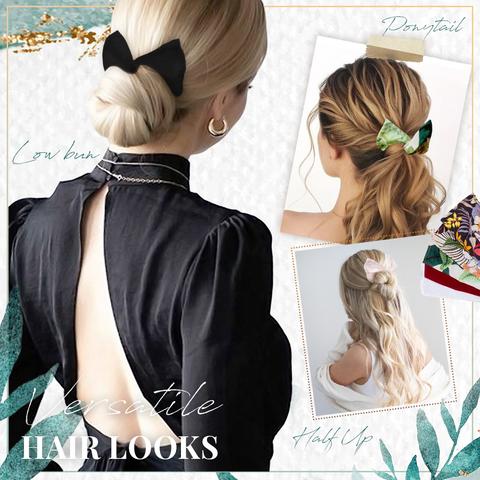 Classy Ribbon
Add a touch of glamour to your hair for all occasions.
For All Hair Types 
Easily Pull up and hold thin/thick, straight/wavy, and textured hair with no tangle!
FEATURES
✅ Soft materials
✅ Easy and convenient to carry
✅ Widely used, brings you a new hairstyle in seconds!
DESCRIPTION
★ VARIETY COLORS
Suitable for thick and thin hair. It can fix your hair well and won't let your hair slip down.
★ SOFT MATERIALS
Lazy Hair Curler use fabric that are comfortable and versatile. Easy care washable, Lay flat to dry. Provide excellent performance for absorbency, wicking, durability and abrasion resistance.
★ EASY TO CARRY 
Lazy Hair Curler just 35 g, slip it into your pocket that use it anytime, anywhere.
★ WIDELY USED
Lazy Hair Curler perfect for daily Wear Sports, Going out, Beach, Teams, Clubbing, Prom, Party. Etc.
HOW IT WORKS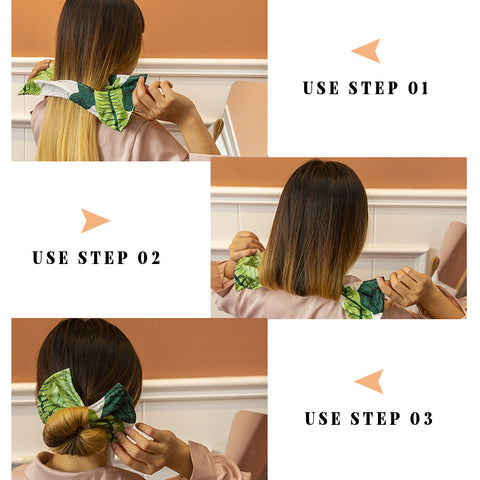 SPECIFICATION
MATERIALFabricWEIGHTApprox 35 gCOLORBlack, Green, Creamy-white, Dark Green, White, Red (optional)PACKAGELazy Hair Curler x 1
Color Style