Halloween Zombie Lantern Resin Craft Ornament Outdoor Garden Decorations Horror Zombie Statue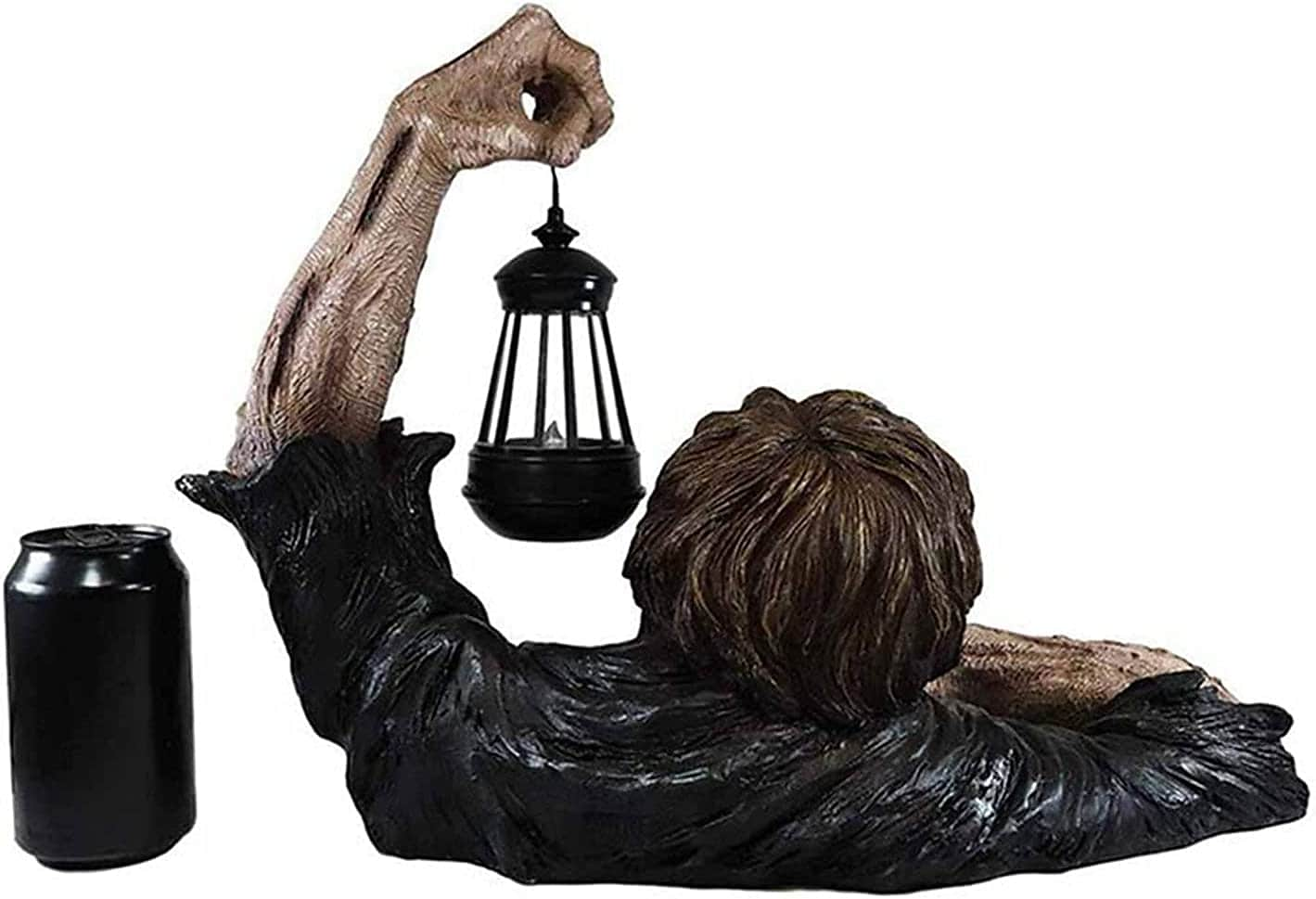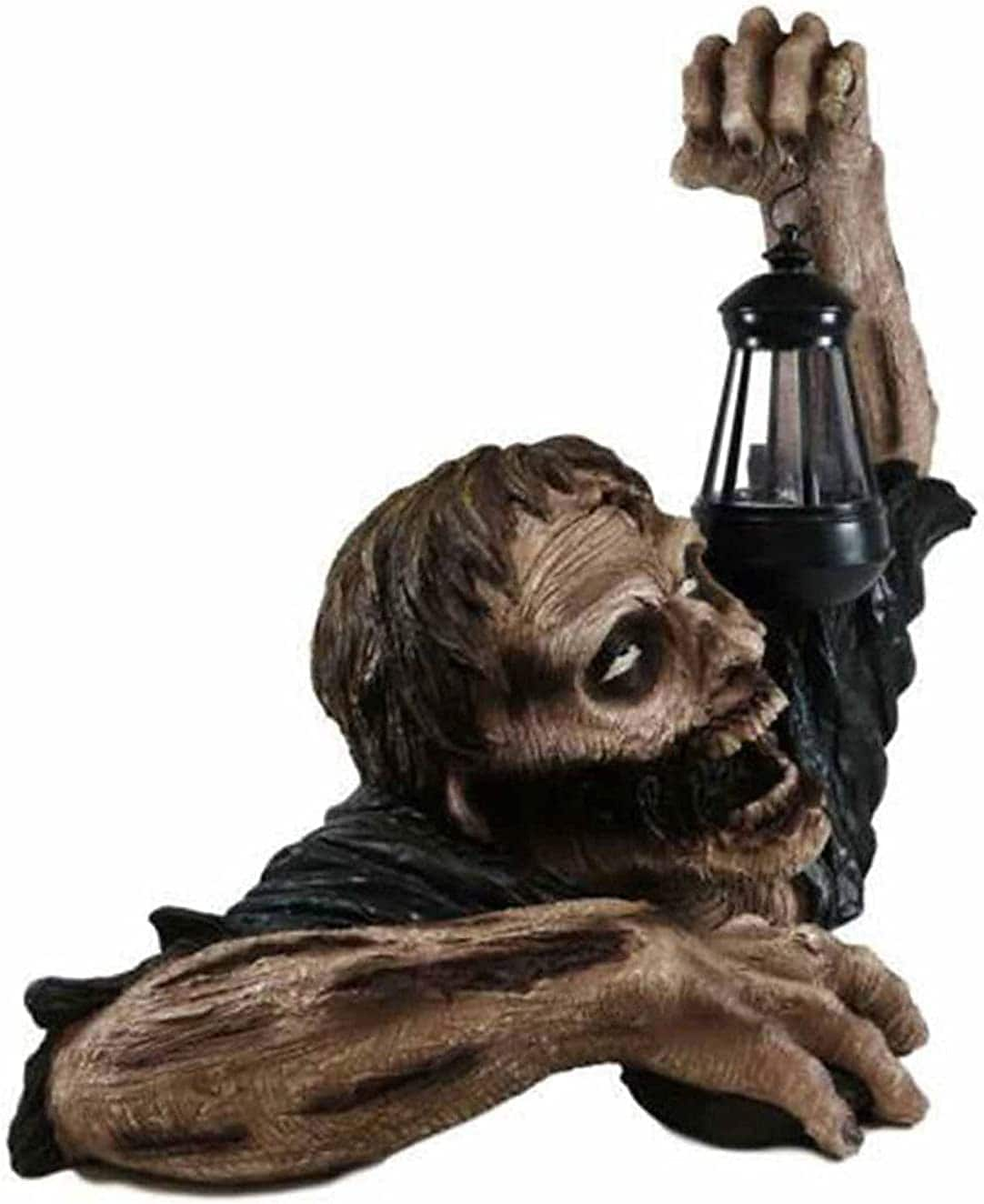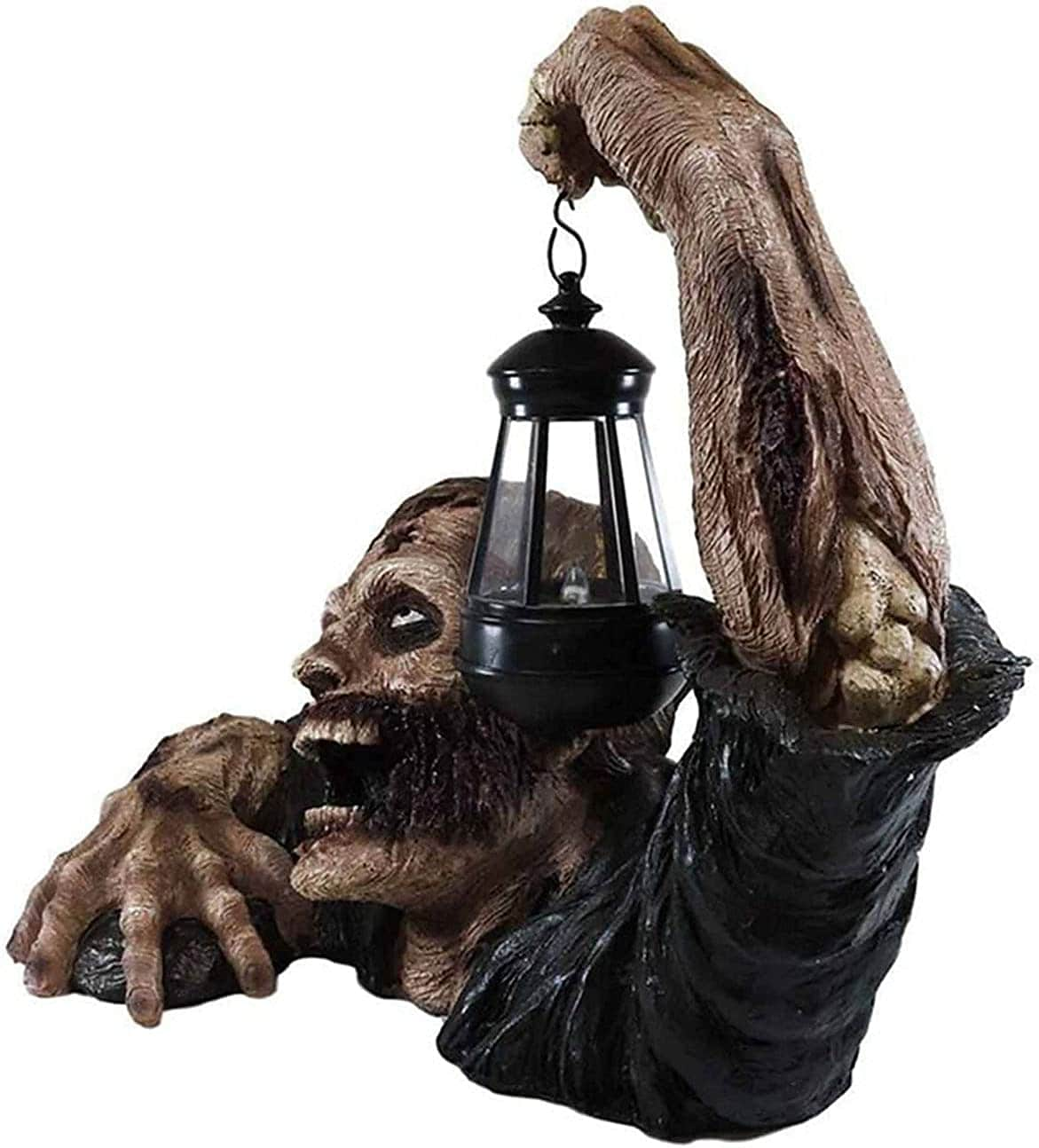 Do you want the neighbour's child to scream and cry your house to the tilt? Then you need to create the most scary scene, add the most scary haunted house of your community, size: 21 x 17 x 9cm.
Wide applications – it is an impressive garden decoration. It can also be used in yards, meadows and backyards. This zombie sculpture is also an ideal decoration for horror parties, Halloween parties, and cosplay parties. Walking tote party decoration. Attracts the attention of every passers-by.
Zombie carrying lanterns: it shows an undead zombie of his cemetery climbing around a lantern. The details are stunning and very realistic. Our meat hungry zombie will start its way out of the garden property to start temporary claw! Capture a truly immersive appearance.
Waterproof environmentally friendly resin material – Our zombie statues are made of durable resin and the use of hand painted coating, is so realistic sculpted. Which is not affected by the weather. Better colour and protection, with its creepy eyes, will be a great asset to your spooky cemetery.
Halloween parent-child interaction - Halloween miniature fairy gardens, these fairy garden miniatures will bring a magical effect on your gardens and you can use these garden ornaments outdoors and fairy house with children, friends. Adult and family DIY, and let you enjoy this pleasant interaction and has a very beautiful Halloween memory.